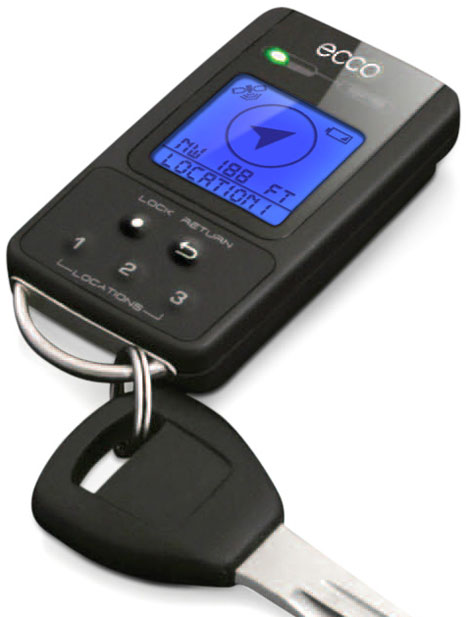 The Ecco GPS Keychain is a handy locating device that will remember just where you parked your car, set up camp, that spot where your group agreed to "meet back here" or perhaps, for moments of amnesia, even where you live.
Good for a range of up to 9,999 miles and with a memory that can store 3 locations, the Ecco GPS Keychain could even be used for locating your remote island treasure. Better than X marks the spot, just don't lose the preset.
This gadget would be great for aimless wandering about foreign cities and not having to worry about trying to find your car or hotel. Just set and forget. Easy to use (just follow the on-screen arrow), the Ecco Keychain will estimate the distance to your saved marker, get you up to 2 weeks of daily use on a full charge and tops up easily over USB.
Save yourself getting lost by finding your way over to Firebox.com who have the Ecco GPS unit available on pre-order for £69.95 ($114).
Sources:
Firebox via CrunchGear