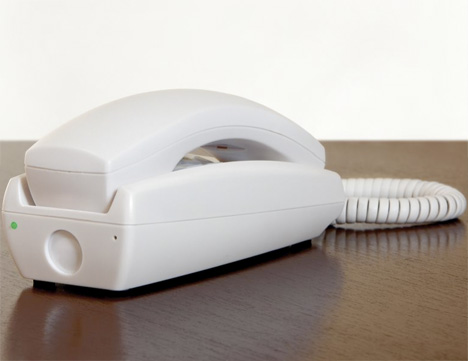 If you have pet sitters, gardeners, cleaners or even neighbors in your home or holiday house when you're not around – this inconspicuous security device called the Motion Detecting Telephone may provide some peace of mind.
With the appearance and functionality of a regular corded landline phone, the Motion Detecting Telephone silently and automatically calls any number you specify whenever it detects motion – letting you listen in and act on suspicious activity in your home.
Plugging into a standard telephone outlet and requiring no extra service fees, the Motion Detecting Telephone could potentially help you stop a robbery in progress and is available now from Hammacher Schlemmer for $59.95.
Source:
Hammacher Schlemmer