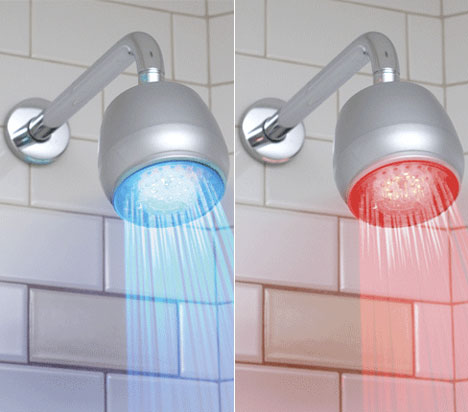 If your shower takes an age to warm up in the morning, this bright gadget will let you know when it's ready – saving you from repeatedly sticking your arm under the showerhead. Called the LED Shower Light, it shines blue when the water is cold and red when the water warms up and thanks to an internal turbine – never requires any batteries.
Acting like a status indicator and attaching to any standard 3/4-inch shower pipe in minutes, the LED Shower Light will let you keep an eye on the water temperature from a distance – so you can carry out other morning rituals as it's warming up.
Also ideal as a source of free eco-illumination that's kinder on early-morning eyes, the LED Shower Light shines red when the water hits 89° F (32° C), measures around 4-inches in diameter and is available now at ThinkGeek for $49.99.
Source:
ThinkGeek