Power washers are great for removing dirt and mold from hard surfaces, and stubborn grease from vehicles — but they're not all created equal. This model called the Best Electric Power Washer has blasted away the competition in tests at the Hammacher Schlemmer Institute, removing far more dirt and mold than its lesser-powered counterparts – in side-by-side evaluations on cement patio and cultured stone.
Also proving itself tops at removing paint from a curb and stains from a truck's wheel, the Best Electric Power Washer effortlessly blasts away at 1800 PSI with its 1.5 gallons-per-minute pump – quickly removing dirt whilst using 80% less water than a garden hose.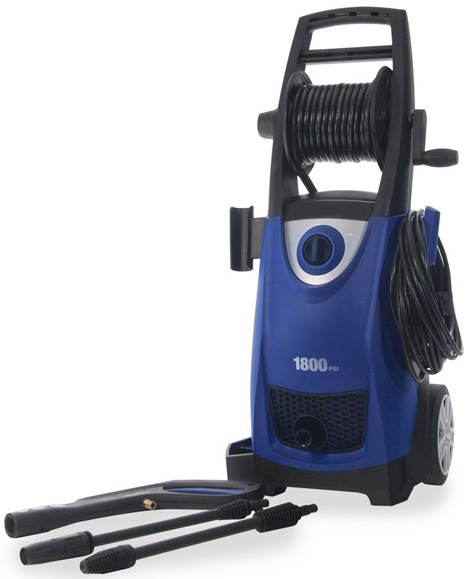 Including a turbo-boosting 1800 PSI wand for concentrated cleaning, and a 60º fan wand to quickly cover larger areas, the Best Electric Power Washer even features a built-in hose reel that neatly coils its 20-foot long hose, an integrated detergent tank, oversized wheels for easy maneuverability and is available now from Hammacher Schlemmer for a very tidy $169.95.
Happy Father's Day, Dad!…I want that patio sparkling, d'you hear?!