Being a clean freak is pretty normal nowadays, but Europe and Japan have topped America where it counts. Take pride in your hygiene with the Brondell Swash S1000 Heated Bidet Toilet Seat, available in different colors and styles.
Yes, it's a strange concept using warm water instead of toilet paper, but the Swash S1000 makes it a comfortable experience. It features posterior and feminine warm washes from fully adjustable stainless steel nozzles that are self-cleaning and sterilizing. A warm-air dryer is also available, so no, you won't be soaked.
The intelligent body sensor activates the seat, saving power automatically, and along with full pressure control – there's also a massaging nozzle oscillation feature. Tell me that doesn't sound relaxing.
The Swash also features a heated seat and an automatic deodorizer for maximum comfort, plus all functions are easily controlled by remote. Its instant ceramic heating system means you have unlimited warm water the eco-friendly way, and the seat comes in either elongated or round shapes and white or biscuit colors to match your bathroom.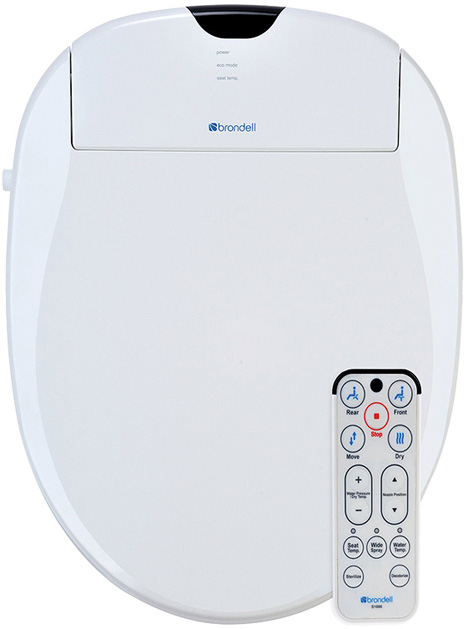 Take the opportunity to amp up your hygiene. Log on to Smarthome.com and get your Brondell Swash S1000-EW Heated Bidet Toilet Seat on special for $599.00 (normally $950.00).