Radiators are not usually very interesting, but Dutch designer Guus Van Leeuwen has come up with some wild designs that you'll want to put on display and perhaps even cuddle up next to on those chilly nights. Called the "Domestic Animals" series, these radiators come equipped with removable wheat-filled animal skins that absorb and store heat, which could potentially help cut your energy bill and also make an excellent bed-warmer.
Each Domestic Animal is make up of 40 to 60 pieces of steel tube which are each bent to shape by a computer-controlled machine. Next comes a lengthy welding job ensuring water can flow through the entire framework without leaks or obstructions and when finished, simply hooks up to your central heating via the tail.
If nothing else, the deer would make an excellent clothes dryer during winter. Just look at all that hanging space. Genius.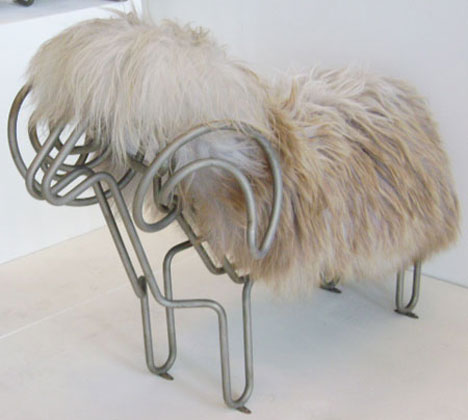 Sources:
Gewoon Guus and Dezeen
Via: DVICE